HOME
|
WATCH MOVIE
|
DVD
|
ABOUT
|
TRAILER
|
"GHOST" PHOTOS
|
NEWS & UPDATES
|
PRESS COVERAGE
|
LINKS
A MONTH OF HUNGRY GHOSTS - 鬼节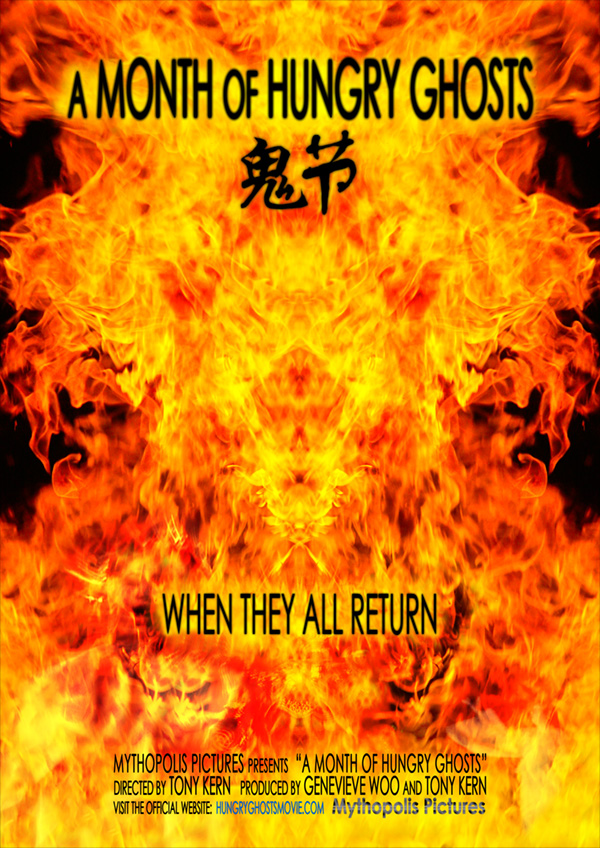 BEST FILM Nomination -
Singapore International Film Festival
CRITIC'S RECOMMENDATION! -
Wanbao, Chinese Evening Paper
"Captivating! A great eye-opener. Very fresh, very cool... great touch." -
Wanbao
CRITIC'S PICK! -
The Straits Times
"Fascinating... a fresh perspective... the film delivers." -
John Lui, Straits Times
"A scary and funny adventure! Very bold and insightful."
"Rewards the audience with a mysterious and educational journey." -
Eista Le, Zaobao
"A lively, humorous and expansive exploratory tour."
"You will leave intrigued... and more than a little spooked." -
Whang Yee-Ling, 8 Days
"Fascinating... superb educational value..." -
A Nutshell Review, Twitch Film

"Fast and furious... the importance of this film is not to be dismissed." -
Koh Sian Eng, Cinema Online
Ghost Movie Online Trailers
(Quicktime or YouTube)
Singapore Theatrical Teaser/Trailer
(Quicktime or YouTube)
"Ghost" Photos & Outtake EVP Clips
News & Updates Blog
Promo Materials
Press Coverage
FAQ

Contact

Facebook YouTube

Updated: July 2017


©2008 Mythopolis Pictures. All rights reserved.


A MONTH OF HUNGRY GHOSTS 鬼节 THE SEVENTH LUNAR
MONTH
GHOST FESTIVAL INVITATION OF THE SPIRITS PO DI YU BREAKING OPEN THE GATES OF HELL WAYANG DENG KEE MEDIUMS IN TRANCE LUCKY NUMBERS DREAMING OF DEAD PEOPLE GETAI SINGERS GALORE GHOST STORIES URBAN LEGENDS DEMON KING CHINESE CEMETERY BURNT OFFERINGS FOR CHILDREN SPIRITS GHOST MOVIE SINGAPORE PARANORMAL INVESTIGATORS HANTU BANANA TREE SPIRIT TAOIST MASTER 破 地 狱 RITUALS TEN COURTS OF HELL MU-LIEN RESCUES HIS MOTHER E=MC2 STREET OPERA SUPERNATURAL TALES SPI INCREDIBLE SUPERSTITIONS PRETAS TIBETAN BUDDHIST LAMA GUAN YIN SHIP OF COMPASSION ULLAMBANA HAW PAR VILLA HORSE FACE OX HEAD GUZHENG ERHU SUONA DESIRES TERROR SOCIETY OF PARANORMAL ACTIVITY INVESTIGATORS HELL MONEY FIRE PUJA SAMSARA GUI JIE
MYTHOPOLIS PICTURES
FILM DVD
A MONTH OF HUNGRY GHOSTS
鬼节